I was introduced to myofunctional therapy during the first year of my dental hygiene career over 10 years ago. At that time, I knew I wanted to pursue a career in which I could work closely with patients who care about their whole body health and getting to the root causes of their issues.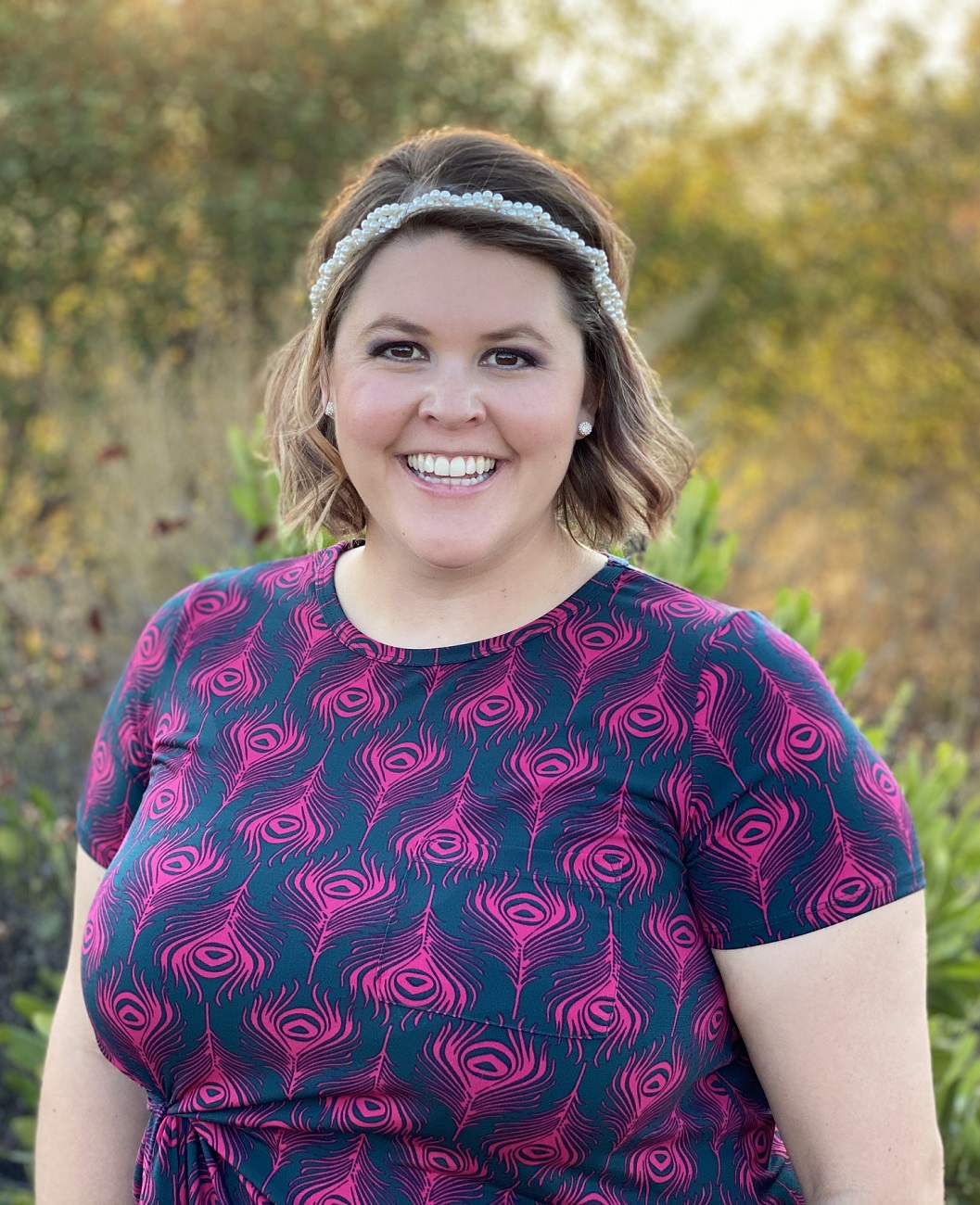 Megan Van Noy, RDH
Orofacial Myofunctional Therapist
Through a couple years of research and as I grew as a dental hygienist I found a mentorship program where I intensively trained to become a myofunctional therapist. I worked as an associate for my mentor as I developed my own practice in the Pacific Northwest and via telehealth starting in 2016. I also ran her practice exclusively for 3 years before dedicating to my own practice full-time and having my own associates and team. I have spent time mentoring and training other specialists in the beginning of their myofunctional therapy careers to get them off the ground. I also have begun the certification process with the AOMT and enjoy being part of a growing, well-developed, established organization. In 2020, I started the Munch Bunch Myo Podcast with my friend and co-host, Kimi Nishimoto, to reach patients to give education and help navigate the airway space.
I am continually learning and have taken courses and implemented training protocols through The Breathe Institute and became an Ambassador for their programs, as well as audited the Tongue-Tied Academy of Richard Baxter (author of Tongue-Tied and leader in the field). I've taken courses specializing in TMJ/D pain with the Fast and Functional team. I am also a Munchee Educator with Myo Munchee based out of Australia and took Buteyko breathing re-education courses. I am a member of the AAPMD and am a part of my local CoLab. I also attend the American Laser Study Club Symposiums.
I have continued to grow my practice in the northwest and beyond and have associate therapists who work alongside me to see patients. It is amazing to work with people from all backgrounds and venture into an area of healthcare that isn't well known or recognized by most people. However, with more and more research, I have been seeing a shift in the acceptance in alternative, holistic, functional care.
I had the privilege to work with patients in person for three years in the Portland, Oregon area before fully integrating my practice online. I work closely with some amazing local dentists, ENTs, pediatric dentists, and orthodontists to provide the best care for my patients. I have learned that most dentists, pediatricians, orthodontists, and ENTs do not fully understand myofunctional therapy because most were simply never trained in this topic as part of their medical or dental education. It is amazing to see people's health transform in front of your eyes over the course of treatment. I believe in the whole-body approach to health that recognizes how the mouth directly relates to overall health of the body. I have also started speaking locally to grow our network and include practitioners from all backgrounds to help address the increasing growth, sleep, and airway concerns in my community.
I grew up in the Pacific Northwest and have been able to call Portland home since the beginning. When I'm not growing my practice, I spend my time loving my toddler, Izabelle, and love watching her grow and change every day! She is a Bebe Munchee user and was born lip, cheek, and tongue-tied. We were so grateful for the resources we had to address her issues just after her birth. We continue to work with great functional specialists in our areas as needed! I also love exploring all the Pacific Northwest has to offer from amazing hikes and breath-taking views to amazing restaurants and craft breweries. We also love to catch baseball games and travel to Seattle often to cheer on the Mariners! I cheer even louder for the Seahawks and the Portland Trailblazers. We love all sports and can often be found playing softball or volleyball as well as traveling.
If you would like to learn more about myofunctional therapy and what I do, there's a wealth of information on my website. But if you have questions or would like to contact me personally, I'd love to hear from you.
Thanks for stopping by!
Megan Van Noy, RDH Orofacial Myofunctional Therapist


Meet Erin Varner, RDH
I have been a Registered Dental Hygienist for six years. I graduated in 2016 with a bachelor's degree in dental hygiene from Eastern Washington University. I lived in Spokane for five years of college but am originally from Vancouver, Washington. I grew up in the area and moved back home after college to be close to family and friends.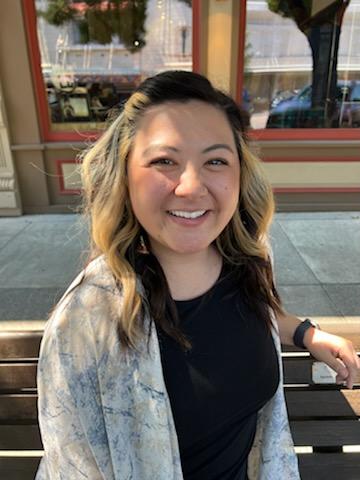 Erin Varner, RDH
Associate Orofacial Myofunctional Therapist
I developed my passion for Myofunctional Therapy in 2019 when I first reached out to Megan. I was at a crossroads in my dental hygiene career and was looking for something new. I read an article in RDH Magazine and decided to learn more about how this therapy could benefit patients. When I reached out to Megan, she was kind and helpful in directing me where I needed to start my journey as a new Myofunctional therapist. I continued by taking a course through my mentor and went on to start my own business, in which I was taken on by Megan right away as an associate. I was lucky enough to shadow Megan before taking patients on myself. I say lucky because, in most cases, therapists aren't close in location, while Megan and I live right across the river from each other.
I was able to learn a lot by following Megan and taking on some of her patients during her maternity leave. Since then, I have worked with patients full-time for the last two and a half years. It's been amazing to see the changes and growth in my patients' experiences. Myofunctional therapy reignited a passion within my career and education in this field. It's amazing to see so many people who have gone through therapy that has benefited their whole-body health, and I love seeing how it changes their lives on a daily basis.
Some things I enjoy in my free time are traveling to new areas near or far. When I travel, I enjoy seeing new cultures, art, and museums, trying out native food, exploring different locations, and experiencing a new atmosphere. When I'm home, I enjoy spending time with friends and going to restaurants, brewers, wineries, and events. I like to stay active and have recently gotten back into working out at OrangeTheory Fitness. I would also love to go on more hikes. I love connecting with people both in my professional and personal life, and I believe we can all learn from each other.
Look forward to working with you and continuing to grow together!
Erin Varner, RDH Orofacial Myofunctional Therapist


Meet Seini Tupola, MA
I first found Myofunctional Therapy looking for some help as I was desperate to find relief from pain. I found a Myofunctional Therapist online, and things grew from there. There are so many things I love about Myofunctional Therapy! It held the key to so many issues I was dealing with.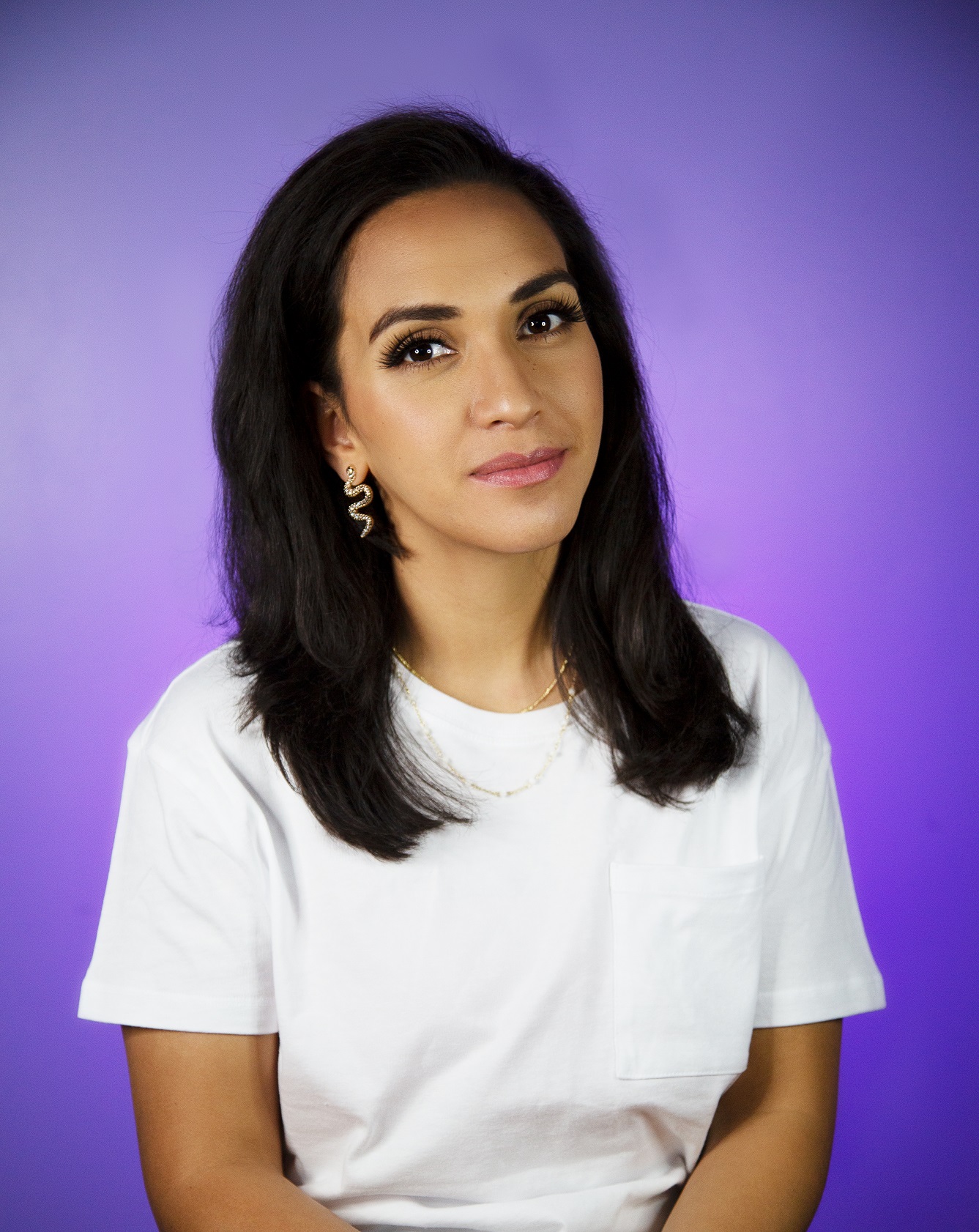 Seini Tupola, MA
Clinical and Medical Assistant Patient Care Coordinator
From infancy to age 26, I dealt with chronic issues of ear drainage, hearing loss, blood drainage, scabbing, and EVERYTHING. I dealt with constant tension in my neck and head. I had braces, a tongue tie, and slight speech issues. I was constantly fatigued and miserable. The older I got, the harder it was to function as a normal human being.
At age 26, I started therapy and started to find some relief with Myofunctional Therapy! I started correcting tongue function, and it helped lessen my ear issues. I was still tongue-tied, and my structural development was severely damaged. I had a small airway and struggled with pain.
The next step on my journey was a tongue-tie release or a frenectomy. I couldn't believe the relief I felt during the procedure. It was so intense! I remember the feeling vividly. I would describe the feeling of 'having to carry a bunch of weight tied to a rubber band,' and once my tongue tie was removed like I had 'just set the extra weight down, and I was floating.
I still had the issue associated with jaw pain and retrognathia. Structural-wise, I had damage. On top of issues with the tongue, I had JIA (Juvenile Idiopathic Arthritis). I was experiencing a lot of TMJ issues. My Joints were severely worn down. It was suggested to get TJR (Total Joint Replacement) for my joints. But I didn't like the risk. I found a highly specialized DDS, MD, that gave me an awesome option to use stem cells! At age 29, I underwent DJS (double jaw surgery) and have been able to FINALLY cross over the line from pain and suffering to HEALING.
I absolutely love the education and healing that I received from Myofunctional Therapy. I am forever grateful to have found answers!
I had the privilege of finishing college and receiving my Clinical Medical Assistant and Phlebotomy Technician. My 12 years of medical career previous to the Clinical Medical Assistant have left me with a deep understanding of Medicine and the body. It has also allowed me to grow with patients and see patients move from suffering to healing. I LOVE being able to help guide others to the finish line. As I work with NW Myofunctional Therapy, I hope to be able to help others along their way! I enjoy working with Megan and Erin!
I currently reside in Hawaii. 😊 The wonderful advancements of Telehealth make it possible for me to help assist those all around the world! Some of my favorite things to do while not working are: Reading, meditating, playing with my kids, and cooking!
Seini Tupola, MA Clinical and Medical Assistant Patient Care Coordinator